Synthpopact ECHO IMAGE kehrt mit neuer Single Walk My Mind zurück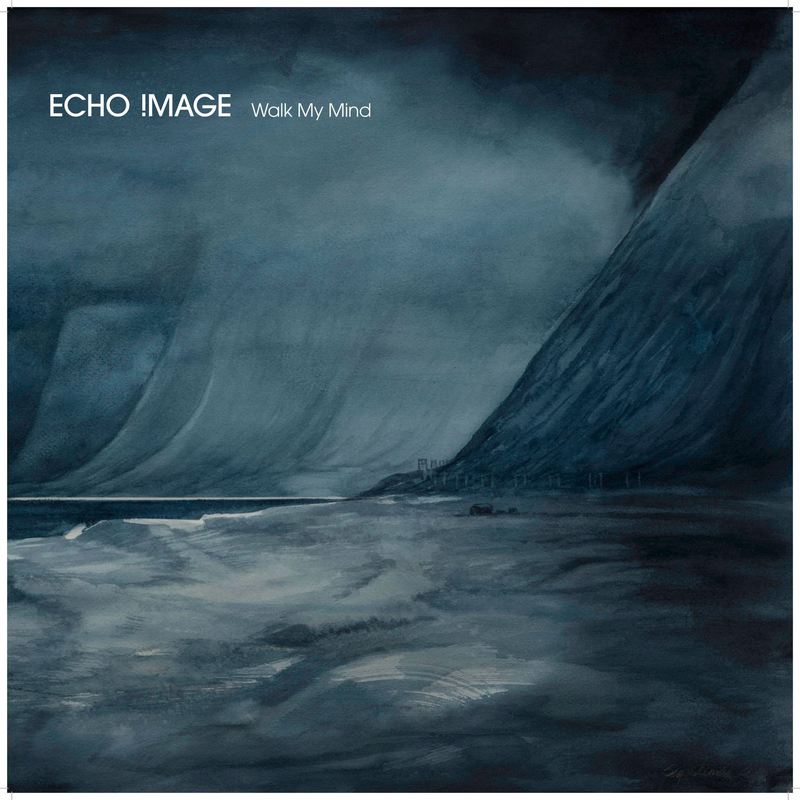 Nach 20 Jahren hat Mastermin Pål-Magnus Rybom beschlossen, ECHO IMAGE wiederauferstehen zu lassen. Mit der ersten Single meldet sich der norwegische Synthpop-Act zurück.
Nachdem ECH IMAGE 2001 mit ihrem Album "Compuphonic" und den Singles "Skulk", "Need To Be Proud", "Standing Alone" und dem Club-Klassiker "Endless Day" großen Erfolg feierten, war 2002 nachdem sie zusammen mit Apoptygma Berzerk durch Europa getourt waren, Schluss.
Im Jahr 2016 wurde die Compilation "Compulation" auf LP veröffentlicht. Dazu fand ein Release-Party-Gig lokal in Fredrikstad statt. Die Hoffnungen unter den begeisterten Fans steigerten sich daraufhin, dass mehr daraus werden würde. Aber lange Zeit passierte leider nichts mehr.
JETZT, ENDLICH, ist die neue Single "Walk My Mind" da! Sie wurde am 1. März 2021 auf allen digitalen Plattformen und Streaming-Diensten veröffentlicht. Und sie ist nur ein Warm-up für die Dinge, die später im Jahr 2021 kommen sollen!
Die neue Single enthält neben dem dem Original-Song zudem drei Remixe welche von Apoptygma Berzerk, Technomancer feat. Angst Pop und Einar K Five beigesteuert wurden.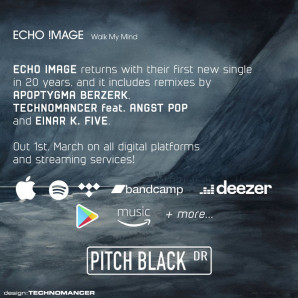 Walk My Mind written by: Pål-Magnus Rybom
Vocals: Pål-Magnus Rybom
Backing vocals: Trine Bilet
Mix und Master: Ole-Espen Kristiansen at Studio +/-
Label: Pitch Black Drive
Infos im Netz: